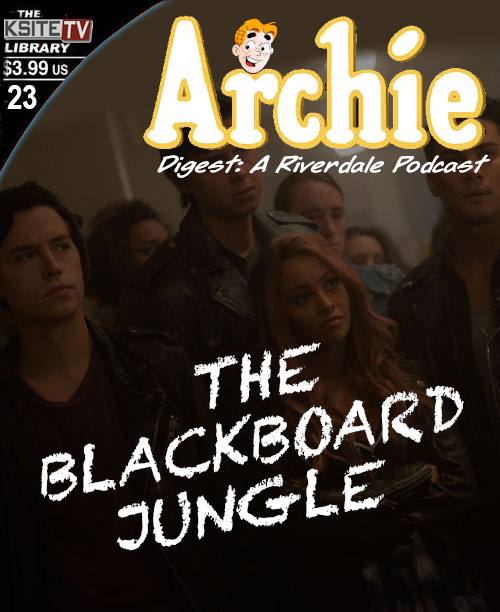 Russ, Craig, and Chris get together to talk about the first new Riverdale episode of 2018! Pardon our dust -- there were some sound quality issues relating to slow connectivity (thanks, East Coast snowy weather!) -- but if you have been listening right along, you have heard worse. Trust me.
We talk about what exactly is going on with the Blossom Family, the Cooper Family (aka the Blossom Family Part II), and the FBI...who aren't really in Riverdale, right? We can all agree that guy is full of crap?
Anyway, have a listen!
NEW YEAR, NEW DRAMA — Tensions mount when the sudden shut down of Southside High forces Jughead (Cole Sprouse) and his fellow serpents to transfer to Riverdale High. Veronica (Camila Mendes) ensures Hiram (Mark Consuelos) and Hermoine (Marisol Nichols) that she's still on board with their plans for SoDale. Archie (KJ Apa) is conflicted when he is asked to gather some information on Hiram's suspicious business dealings. Betty (Lili Reinhart) sets out on a quest to find her long-lost brother, Chic (guest star Hart Denton). Madelaine Petsch, Madchen Amick, Luke Perry, Ashleigh Murray, Skeet Ulrich and Casey Cott also star. Tim Hunter directed the episode written by Britta Lundin & Brian E. Paterson (#210). Original airdate 1/17/2018.